Skin Treatments Available
Luxury Nails and Spa specializes in various skin treatments to both rejuvenate and cleanse, leaving you relaxed and feeling better than ever. Refreshing face masks, Lumispa treatments and more are available in a comfortable and clean environment. Please continue reading to learn more and call or contact us to learn more about our skin treatments.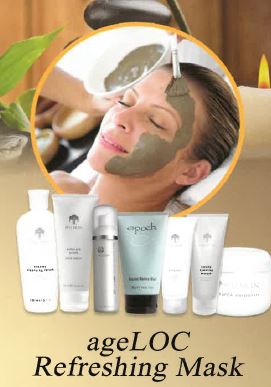 Treatment specials Wednesday and Thursday afternoons. Please call for an appointment!
Luxury Nails and Spa also offers treatment specials every Wednesday and Thursday afternoons! Call ahead of time for an appointment. We also sell a variety of Lumispa products in store to help cleanse away dirt, oil, and other impurities.
AgeLoc Refreshing Mask - $25
Smoothes the skin's surface by releasing dead cell buildup and pore-blocking impurities.
Cleanses and purifies skin, increases hydration, delivers your first infusion of ageLOC to reduce the signs of aging.
Extracts impurities, removes dead skin cells, and rejuvenates damaged skin.
Infuses soothing nutrients from cactus extract to help keep skin healthy-looking, beautiful, and fully moisturized.
Leaves the skin smooth and feeling refreshed!
AgeLoc Face Lift - $40
Works immediately to lift, firm, and tone your skin while reducing the appearance of lines and wrinkles.
Leave undefined skin in the past and enjoy firmer, younger looking skin today and in the future, with ageLOC Tru Face Essence Ultra.
AgeLoc Lumispa – $40
Cleanses away dirt, oil, make-up, and toxins through its Patent-Pending; counter-rotating pre-tightening action.
ageLOC Lumi Spa leaves the skin brighter, softer, and smoother with an energizing facial massage.